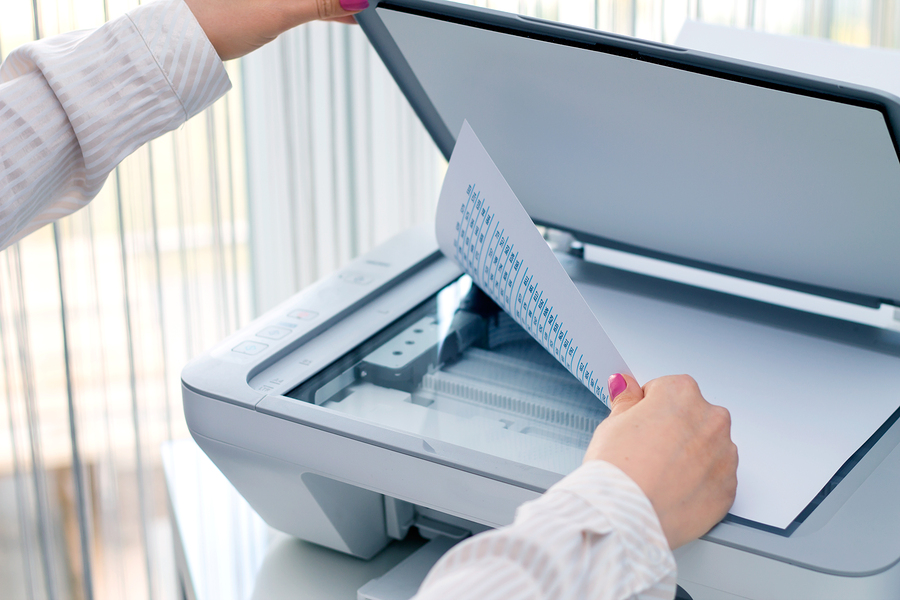 Achieve Business Efficiency by Going Paperless
Achieve Business Efficiency by Going Paperless
The first Quarter of 2018 is a great time for businesses to focus on improving their business processes. One way your business can become more efficient is by Going Paperless.  One way to Go Paperless is by scanning your documents that are usually stored somewhere in-house or in expensive warehouses.
Benefits of Scanning your Documents
Document imaging for your business means improved workflow, easy access to documents, and less physical storage needs. When your organization convert your paper documents to a digital image, you will realize a compliment of benefits from improved workflow and labor savings to saving money on office/storage space. Scanning your documents will also provide better security and compliance.
Go Paperless and More
Scanning
With Seery Systems Scanning Services you can scan a full range of documents including:
Scanning & indexing of business documents, Large format engineering drawings, Microfilm, Microfiche, Aperture Cards, and Book scanning.
CLOUD Storage
Once we scan your documents, we offer you the ability to store your documents in the cloud conveniently and securely. Our secure, cloud-based Enterprise Content Management service has a 99.9% uptime and ensures your data is always available. Save time by easily scrolling through your documents for access and downloading.
Benefits of storing your Scanned Documents in the CLOUD
Seery Systems CLOUD Solution will help you decrease your liability of losing paper documents by scanning your documents and storing them in our CLOUD.  Our centralized cloud storage system offers your organization direct access to your documents from almost anywhere.   With cloud storage, your business will reduce filing errors, save time by retrieving digital documents and most importantly, save money in labor and storage space.
Industries that Benefit from Seery Systems' Scanning Services
Seery Systems has provided document & records management solutions to many different industries over the past 16 years including Building Departments, State & Local Governments, and Financial Institutions. We also help industries like Higher Education, Healthcare, and Legal. More recently we have been working with Mortgage Lenders and Title & Abstract Firms.
Contact Us
If you have any questions on how scanning your will improve your business processes, please feel to call us at 516- 565-1680 or contact us here.
Our Services
Document Scanning
Records Storage
Media Vault
CLOUD Storage