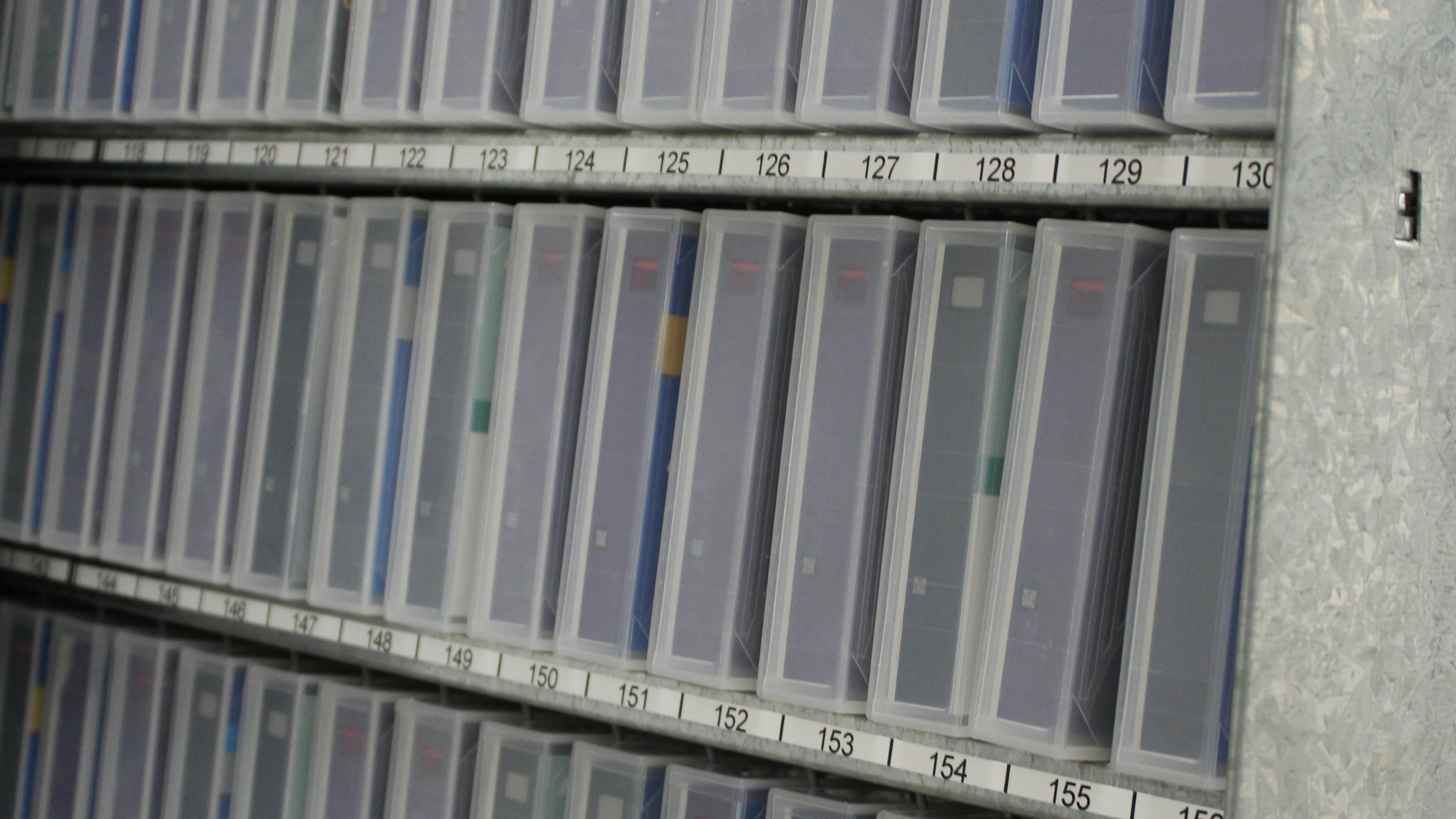 Tape Vaulting, a Secure Process
Tape Vaulting, a Secure Process
You've worked hard ensuring all your critical data is backed up properly. As data retention requirements expand for your industry or government agency, you have to consider the second part of tape backup; off-site tape storage.
Off-site tape storage is recommended for Disaster Recovery to reduce your risk of having both copies of your data at the same location. A lot of businesses and government agencies consider off-site tape vaulting as part of their Disaster Recovery strategies. The longer you store your tapes at your business site, the chances increase each day that your tapes can be damaged.
Seery Systems' Tape Vaulting Process
It starts with a Call
Give us a call. We will discuss with you the types of media you are currently using to backup and we can then provide you with the correct storage/transportation containers that best fit your needs. We will also help you determine how often you will need Seery Systems to rotate your tapes.  You can reach us at (516) 565-1680.
Tape Pick Up
Best in Class Chain of Custody
We understand how important your data is to you and your business continuity. How your data is picked up and stored is just as important as the backup itself.
Pick Up
On pick up, your tapes are secured in a container. We scan a barcode label on your container and you sign our handheld barcode scanner for an additional layer of security.
Seery Systems' Secure Vehicle
Your container is scanned again as it's loaded into our secure vehicle. Our vehicles are climate controlled, and have multiple levels of security.  Ours Vehicles are equipped with an Alarm with Ignition Kill System, BABACO Stealth Door Locks, Vehicle GPS Tracking System and a Security Partition installed between front seats and cargo area.
Inbounding
Once your container arrives at our facility, we unload your container and scan the barcode again to continue tracking the chain of custody. The container is scanned again when your container is securely stored in our vault.
Vaulting, (in a Fireproof Vault)
In our Vault, your container and tapes are scanned again into the location where your tapes will be stored. You can chose storing your tapes in your container or as open media; in slotted drawers. Once your container and tapes are securely stored and their locations are recorded, the chain of custody closes and is ready when you are.
Your Secured Tapes
Seery Systems' Vault
Our Firelock®® Fireproof vault provides the following:
* Class 125 Four Hour Rated Vault Chamber & Double Door
* Automatic Hydraulic Vault Closer Door
* Vapor Barrier/Magnetic Shielding
* A Man Trap Staging Area
* FM-200 Clean Agent Fire Suppression System
* Precise Temperature and Humidity Controls
* Card Access Control Units
* CCTV Camera/ Surveillance System
* Watershield Roof Deck
* Precise Environmental /Alarm Monitoring
Conclusion
If using tape is part of your back up strategy, than you should to consider off-site storage to strengthen your process. The facility you choose should have a solid chain of custody procedure to protect your assets during pick up, storage and drop off. The storage area you choose should be secure and monitored, climate controlled and fire proof.
If you have any questions about our Vaulting process or our Firelock® Fireproof Vault, please contact us here or call us at (516) 565-1680