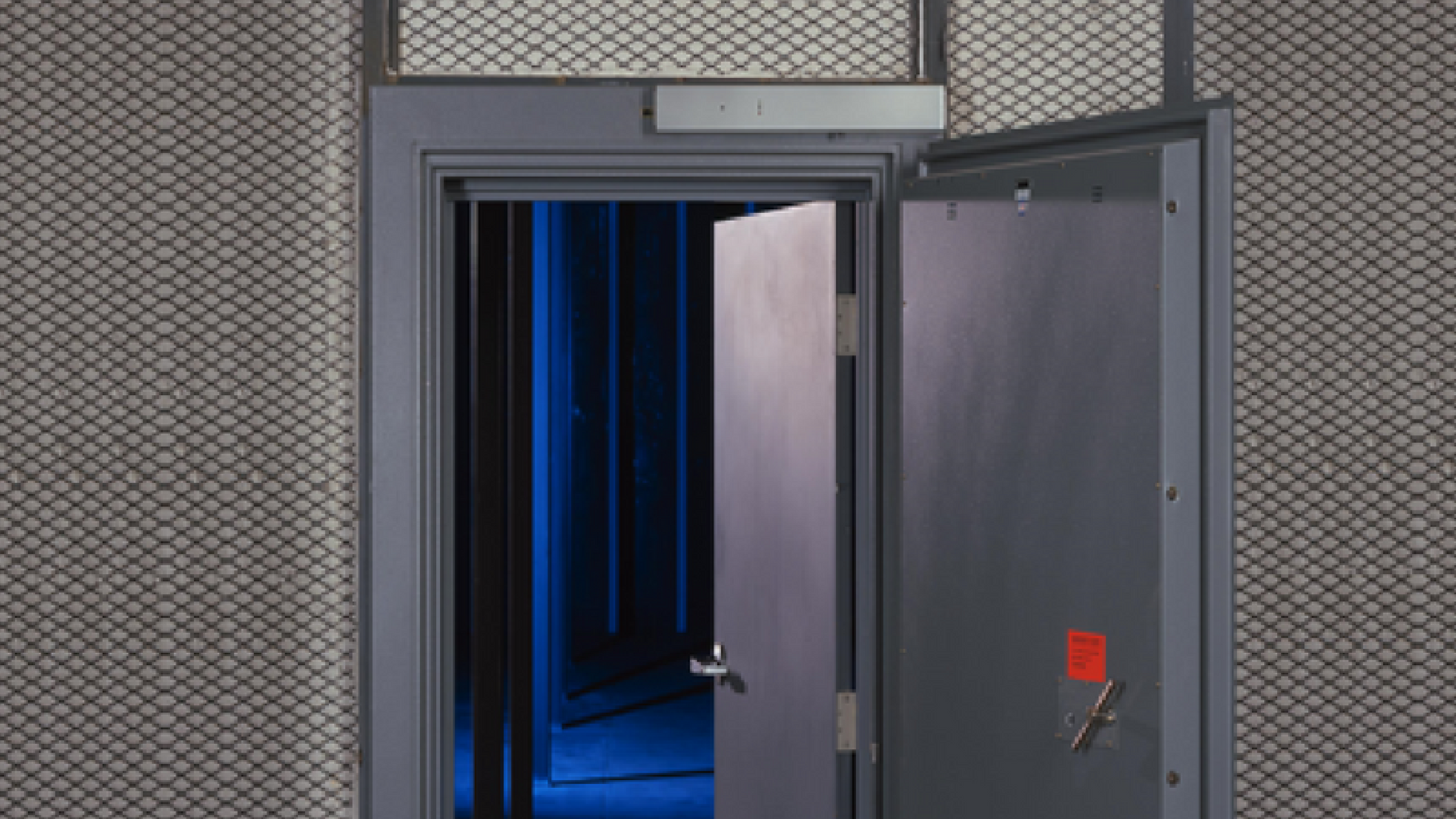 Off-site Media Vaulting
Seery Systems offers off-site data protection with their new Media Vault
When we work with our clients, their challenges for storing their critical data varies. Some clients need to scan their paper documents into a digital format, while others need to store their paper documents in our records storage facility. No matter the need, most discussions eventually lead to their data backup and critical data storage needs.
With improved Disaster Recovery and Business Continuity Plans, more and more clients require their critical data be sent out of their main location to a secure off-site facility.
What is Media Vaulting?

Media Vaulting is the process of moving your critical data offsite and into the care of a highly secure facility; preferably a fire proof one. Data is usually transported off-site using removable storage media such as back-up tape & hard drives. Tape Vaulting protects your data for as long as your organization and legal requirements dictate.
Seery Systems' Vault
Seery Systems' media vault is the only Fire Proof vault on Long Island. There is a vast difference between fire resistant and Fire Proof Date Storage.
Most Media storage facilities are constructed of sheetrock, made of concrete or use double steel barrier walls. If there were a fire in these types of facilities, your media would be destroyed in less than an hour. Your media in our vault is safe from a fire up to four hours.
Our FIRELOCK® Fire Proof Vault
Seery Systems has made the investment in a Class 125 FIRELOCK® media vault to assure maximum protection of your vital records. Our vault has a Laboratory Listing attesting to actual fire testing. Our vault chamber can resist fire and is shielded for magnetic protection. Our vault is a Four Hour Rated Vault Chamber and has a Double Vault Door as well as a FM-200 Clean Agent Fire Suppression System.
Why you should consider Media Vaulting
Storage of backup media is the most cost effective, accurate and fastest method to restore your data center in a disaster or data center crash. Media Vaulting has been an effective and fail-safe methodology for over 30 years.
For a lot of businesses there are Statutory Requirements that may require you to store critical data off site at a different location. Here's a short list of some Statutes that require data protection:
•  HIPAA
• Sarbanes-Oxley
• Gramm-Leach-Bliley
• Foreign Corrupt Practices Act
• Federal Information Systems Management Act
Types of Media that can be stored in an Off-Site Media Vault
1. Magnetic Tape Data Storage ( LTO)
2. Servers
3. Priceless Items
4. Microfilm
5. Microfiche
Off-site Media Storage Clients
Seery Systems helps many different types of clients with their Off-site media storage needs.
We work with:
• Government Agencies on the Local, State & Federal Levels
• IT Managers
• Data Centers
• Backup Tape Librarians
• Compliance Professionals
• Infrastructure Teams
• Certified Information Systems Security
• Disaster Recovery and Business Continuity Planners
• Radiologists
• Attorneys
Conclusion
If you operate your business in today's environment and rely on data of any type; you need to protect and back up that data.
There are many ways that you can lose or damage your backup data. One way to better protect your data is to store it off-site in a fireproof vault.
If you have any questions about Off-site Media Storage, please feel free to Contact Us.
Seery Systems
Go Paperless
Document Scanning
Media Vault
Cloud Hosting
Off-site Records Storage
Software Solutions
Hardware Solutions