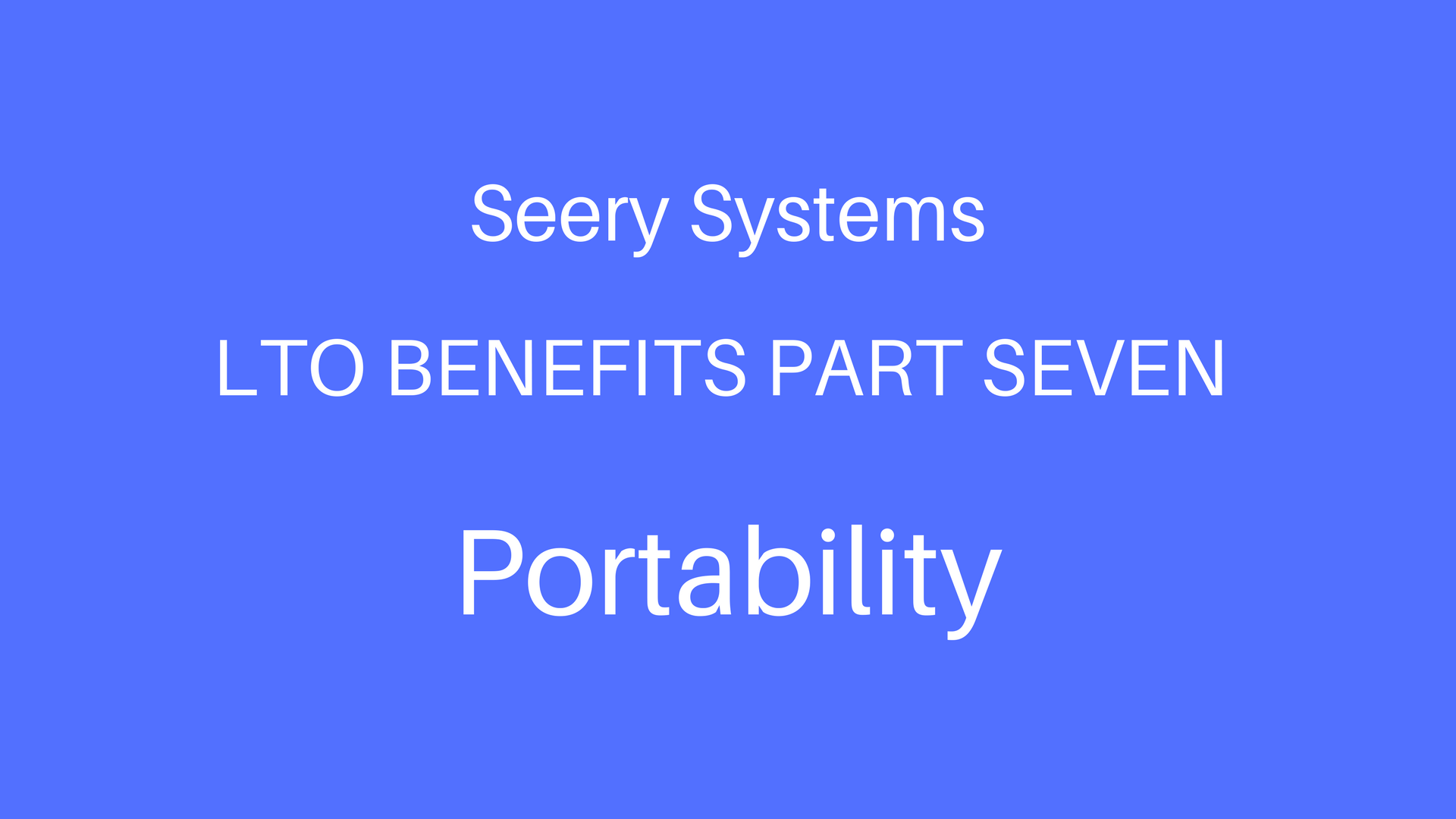 LTO Benefits Part 7 – Portability
LTO.org states that data often needs to be accessed from — or stored in — a different location from where the data originated. Thanks to the portability of LTO tape, that's never a problem.
Portability
" Many archiving situations require that data is stored in a remote location to ensure a more cost-effective and secure environment. This is particularly true for disaster recovery, where backed-up data needs to be kept separate from the original data. " – LTO.org
LTO Quick Facts:
Tape is easily stored off-line to protect against on-line data corruption
Tape is easily stored off-site in case of a disaster recovery situation
Tape is easy to use and completely removable
Tape can transport big amounts of data in a secure and cost effective way
Source: LTO.org
Contact Us
If you are using LTO tapes for backup or archiving, give us a call: (516) 565-1680.
We can protect the investment you made in backing up your data in our fireproof vault.
Sign up today and the first month is on us. 
Seery Systems
Media Vault
Cloud Hosting
Off-site Records Storage
Software Solutions
Hardware Solutions
Document Shredding