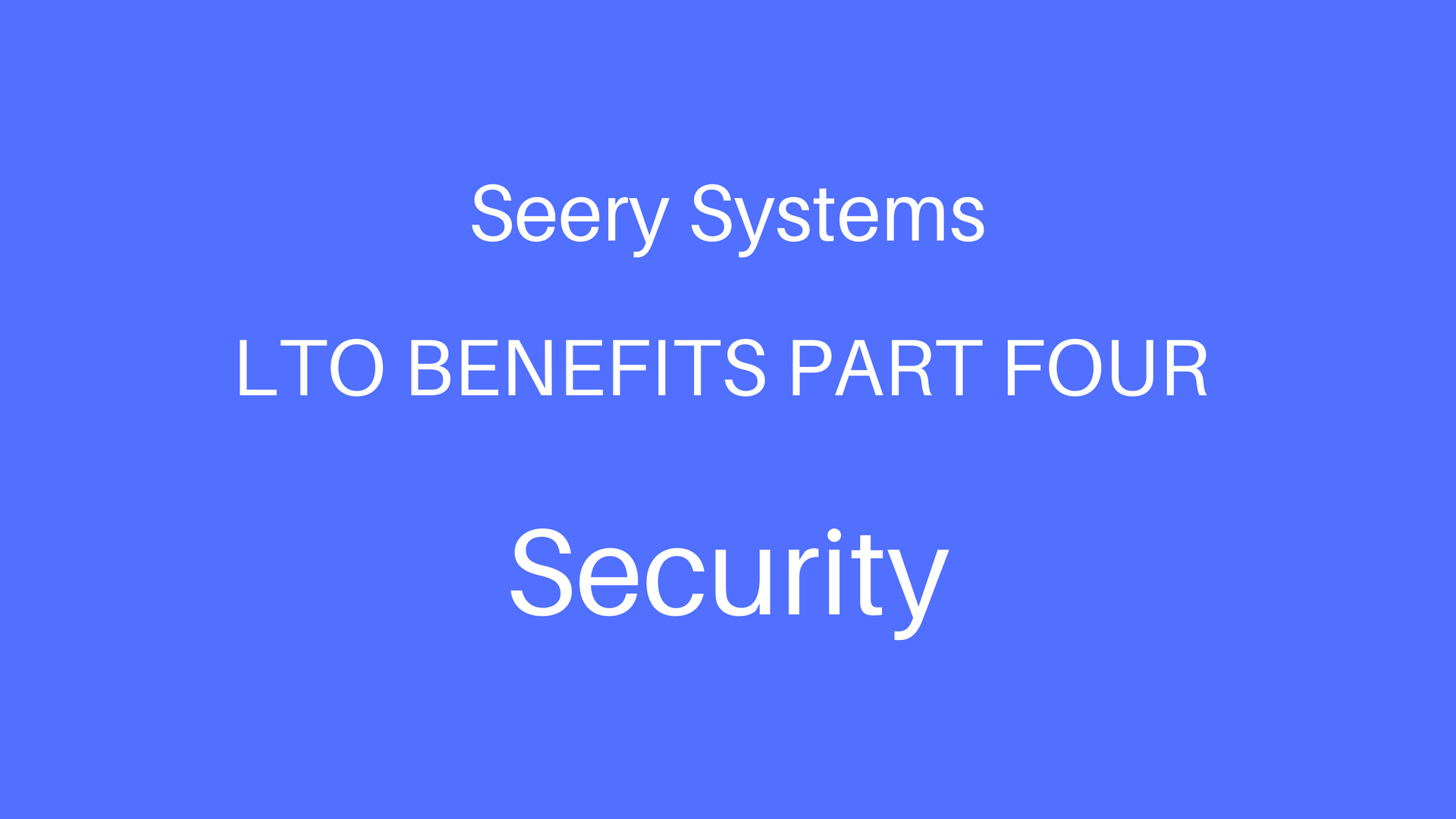 LTO Benefits Part 4 – Security
LTO.org states that data stored online is susceptible to compromise and vulnerable to corruption threats. It can be accidental, such as a natural disaster destroying a data center, a system error corrupting a file, someone errantly erasing a folder or a RAID backing up corrupted data.
Security
"Tape provides offline protection, isolating the data from software bugs that can occur during continuous disk-to-disk backup. LTO technology offers hardware-based data encryption (LTO-4 drives and newer), which provides powerful tape-level algorithm that doesn't affect compression, performance and capacity. LTO technology also provides for a write-once, read many option (LTO-3 tapes and newer) that stores data in a non-rewritable format. This further protects data from being errantly overwritten and also helps to address compliance regulations." – LTO.org
LTO Quick Facts:
*  Tapes are easily stored off-line to protect against on-line corruption
*  Tapes are easily stored off-site in case of a disaster recovery situation
*  Hardware based data encryption adds security
*  WORM cartridges address compliance regulations
Source: LTO.org
Contact Us
If you are using LTO tapes for backup or archiving, give us a call: (516) 565-1680.
We can protect the investment you made in backing up your data in our fireproof vault.
Seery Systems
Media Vault
Cloud Hosting
Off-site Records Storage
Software Solutions
Hardware Solutions
Document Shredding