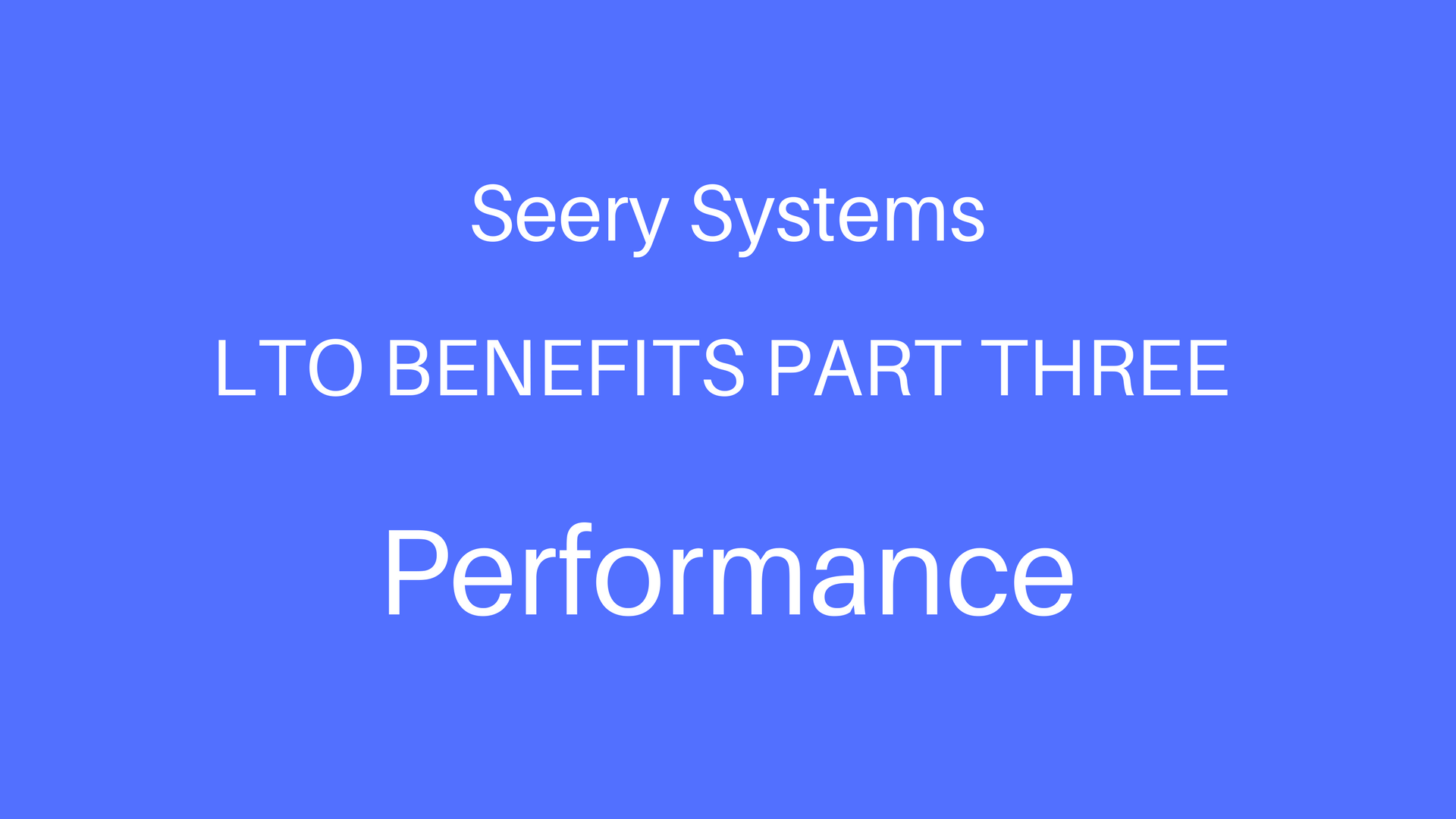 LTO Benefits Part 3 – Performance
LTO.org states that  tape is faster than Disk. In a  Read/Write comparison, an LTO-7 TAPE processed
300 MB/sec Native while a 7,200 RPM Hard Drive processed 130 MB/sec.
Performance
"The latest generation of LTO drives can maintain a compressed data transfer rate of up to 300 MB/second native and 750 MB/second compressed, which means that it can handle some of the most demanding applications." – LTO.org
LTO Quick Facts:
*LTO-7 drive transfer rate is up to 300 MB/sec native, 750 MB/sec compressed
*Improve job productivity with an 87% increase transfer rate over LTO-6 drives
*While streaming, LTO-7 technology is faster than disk
Source: LTO.org
Contact Us
If you are using LTO tapes for backup or archiving, give us a call: (516) 565-1680.
We can protect the investment you made in backing up your data in our fireproof vault.
Seery Systems
Media Vault
Cloud Hosting
Off-site Records Storage
Software Solutions
Hardware Solutions
Document Shredding