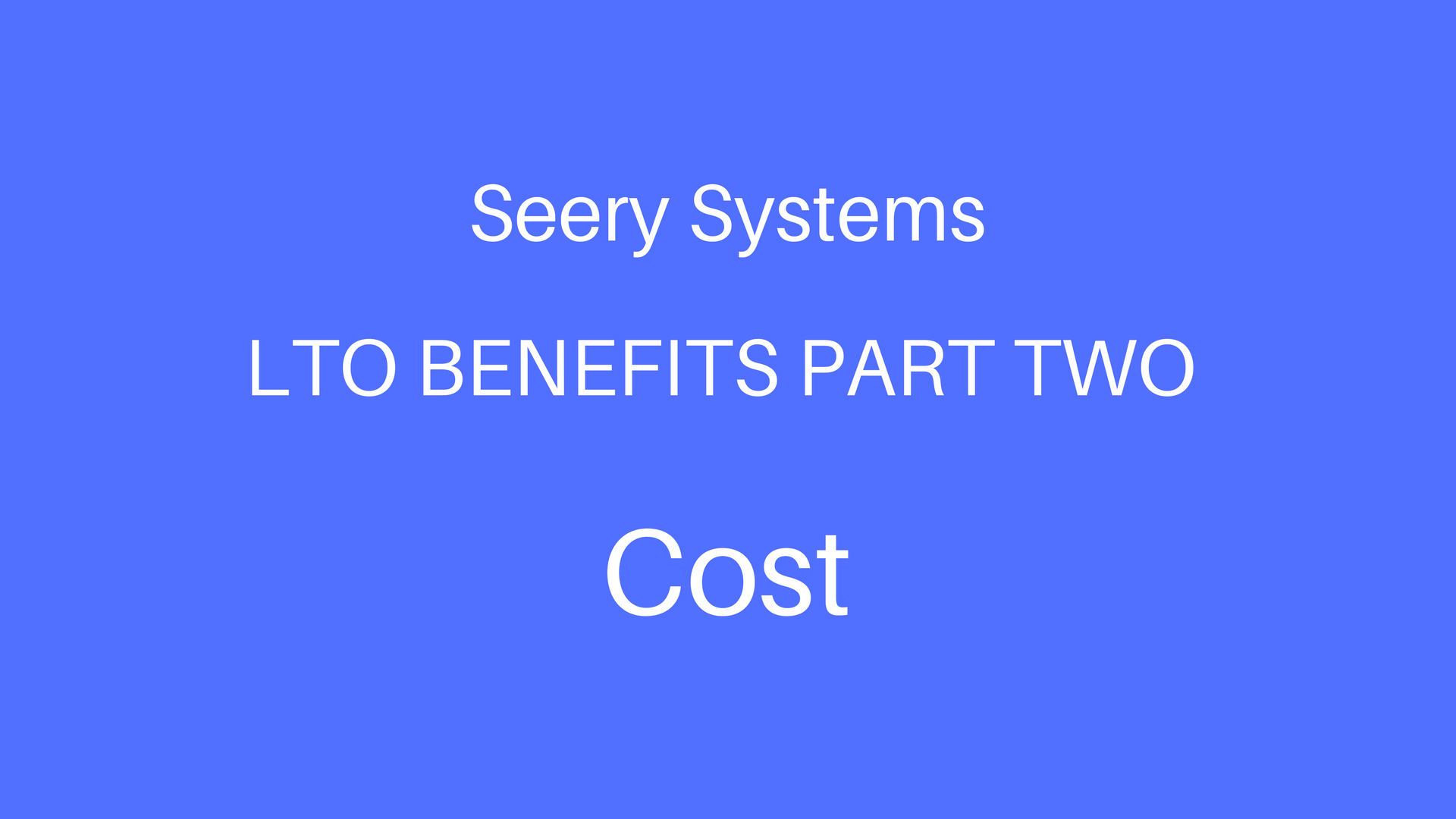 LTO Benefits Part 2 – Cost
LTO.org states that while cost per gigabyte for both tape and disk continue to shrink, tape maintains its advantage over disk when the overall total cost of ownership – energy, floor space and equipment – is taken into account.
COST
"LTO technology is the lowest cost for storage in the foreseeable future in the data storage market. Initial cost isn't the only benefit however, as LTO tape continues to offer the best cost per gigabyte over the entire life span of the
data when compared to other options."- LTO.org
LTO Quick Facts:
*LTO technology is a very energy-efficient method for storing data
*Tape drives consume very little power and a cartridge in a shelf consumes no energy
*With high capacity and compact format, LTO technology also requires less floor space
*For long-term data retention, LTO technology has a 577% return on investment
Source: LTO.org
Contact Us
If you are using LTO tapes for backup or archiving, give us a call: (516) 565-1680.
We can protect the investment you made in backing up your data in our fireproof vault.
Seery Systems
Media Vault
Cloud Hosting
Off-site Records Storage
Software Solutions
Hardware Solutions
Document Shredding